The Real Indianapolis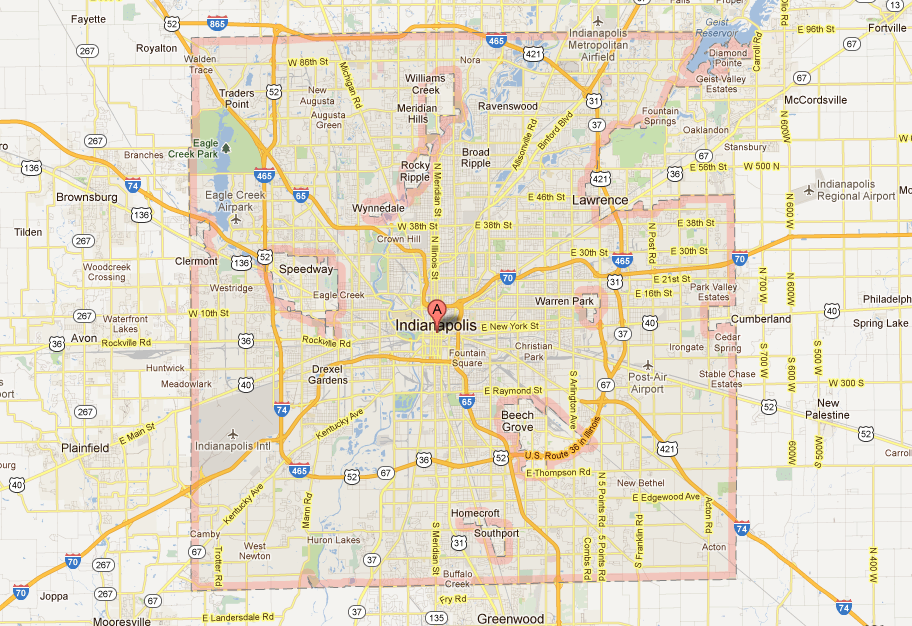 Welcome to the racing capital of the world famous for hosting the Indianapolis 500 and the Allstate 400! As the biggest city in Indiana and the second biggest in the Midwest, Indianapolis is one of the fastest growing regions in the United States. For much of Indianapolis' history, it oriented itself with government and industry, but today Indianapolis is booming with entertainment from museums and history to clubs and nightlife fun. What was once a dull practical city is now in the limelight; hopping with all kinds of fun. Whether you are into sight-seeing and touring or shopping, dancing, and partying, Indianapolis has a little something just for you.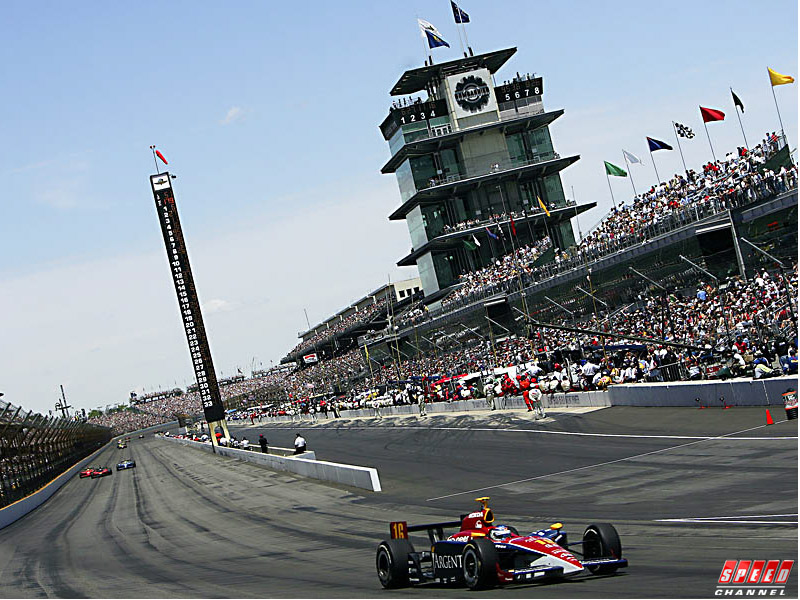 Sports fans you are going to have a racing good time. Indianapolis is home to not one, not three, but ten professional sports teams. There are women teams; there are men teams; and there are racing teams. If you want basketball; you got it. If you want baseball; you got it. If you want soccer; you got it. If you want football; you got it. Venture to the sports city and see the Colts, the Pacers, or the Indians. How about the Indiana ice or the Indiana Fever? And, that doesn't even include the Indianapolis Motor Speedway famous for the Indy 500 and the Brickyard 400. It is the granddaddy of all race tracks and one for any sport fan to see. No matter what sports fan you may be, you will find a game to watch here in racing capital of the world.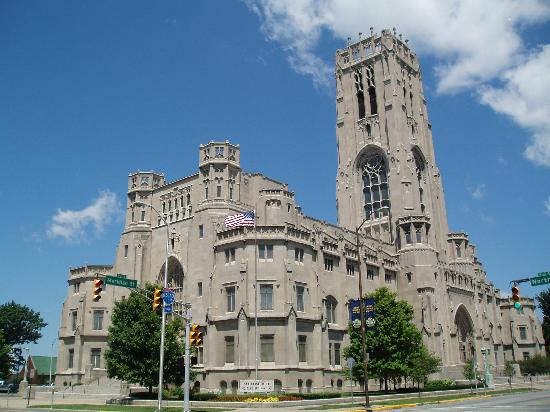 Sight-seekers you're in for a real thrill. Indianapolis is one of the most beautiful cities in the United States. As you walk along the pristine sidewalks you will notice that every few feet of the sidewalk is adorned with lush green trees and with benches for you to sit in the shade and watch the poetic view of the city. Along with beautiful streets, lush green trees, and tall modernized buildings, Indianapolis is packed with historical landmarks. Visit the Scottish Rite Cathedral; detailed with carved woodwork, patterned ceilings, and luminous stained glass windows, this 212 foot tall building offers you a small glimpse of the artistry that went to building a cathedral. Commemorate America's war heroes with the Soldiers and Sailors monument in monument circle. This famous landmark is just five feet shorter than the Statue of Liberty. With every turn, you're in for a view that you only once dreamed of.
Of course Indianapolis is rich in history, and for all the history buffs you are going to love this city. Of course all history is fascinating, but what if you could actually travel back in time? Visit Freetown Village and travel back to the 19th century just after the civil war ended; see African American culture illuminated by real people as you travel through the past. Or, visit another living museum; Conner Prairie. Connor Prairie is complete with a pioneer village, wigwams, and more. History has never been more real than here in Indianapolis.
Along with all the historic attractions, there is a lot more to do in Indianapolis, Indiana. From nature walks and museums to outrageous water parks and fairground fun, you won't spend one minute saying you're bored. With art centers, museums, nature walks, the speedway, theatre, and so much more, the truth is you probably won't be able to do it all so be sure to visit a few of our favorites: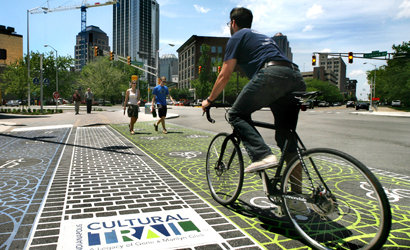 The Indianapolis Cultural Trail
Paved with intricate red brick and speckled with fountains, outdoor patios, and beautiful art displays, the Indianapolis Cultural Trail is a bike friendly, pedestrian friendly trail. This beautiful outdoor nature trail takes connects you to the many Indianapolis Cultural districts. So, take a walk through culture while enjoying the weather, sights, sounds, and smells or downtown Indianapolis.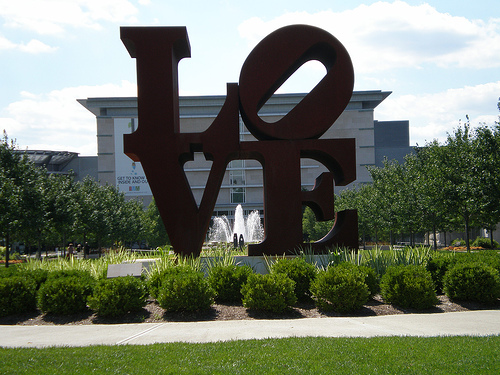 Indianapolis Museum of Art
Proud to be one of the oldest and largest art museums in the United States, the Indianapolis Museum of Art offers an exquisite display of art work, and is an entertainment to the Indianapolis community. It is home to the Fairbanks Art, Nature Park, the Lilly House, and the Gardens at the IMA so enjoy more than just art and lavish your day in pure entertainment.
Greattimes Family Fun Park
If you are looking for a fun-filled day of whirling rides, go-karts, batting cages, miniature golf, food services, and over five-thousand feet of play area set aside for climbers, runners, sliders, and all those small humans with infinite energy then come on down to one of the most amazing amusement parks in Indiana. Not only is a hopping good time, but how about an amusement park that has complete climate-control and multi-level fun? Yes, that's right experience a completely indoor amusement park anytime of the year.
For those of you that love the nightlife, there is plenty to do all night long. Take a trip down to the bar areas. Did you know that there are three different bar areas that each give you a different party experience every night? The Envy Martini Lounge is a sophisticated relaxed haven, Club Level gets you into the spirit of dancing with its upbeat music and fun atmosphere, and the VIP Mezzanine is all about style so sport what you got. TRU Nightclub is one of the hottest attractions in Indianapolis; with cheap drink specials and energetic crowds, you will be spinning all night long.
Not in to the bars and night clubs? No worries, the nightlife isn't just for the bar hoppers and club dancers, it is full of fun for everyone. Visit the Royal Theatre and watch a concert, a play, or a musical. Indianapolis is also known for its hilarious comedy clubs. If you are looking for a laughing good time, Indianapolis comedy clubs prescribe the best medicine possible; all over at Indy you get your daily dose of funny at any of these hilarious hot spots. Some of our favorite comedy clubs in Indianapolis include Crackers Comedy Club, Comedy Sports Arena, and Morty's Comedy Joint.
Of course even though Indianapolis is booming fare into the night, you will need a place to lie your head. Indianapolis has various upscale hotels for you to have a fabulous night sleep. Have a fun day, sleep great, and enjoy a vacation in Indianapolis, Indiana.