Indianapolis Bars
Indianapolis is a grand city with an energetic downtown, lively bar scene, and is the thirteenth largest city in the United States. It is well known for its state of the art professional sports sites, many distinctive cultural attractions and a prosperous convention business. The Hoosier friendliness and charisma make Indianapolis exceptional.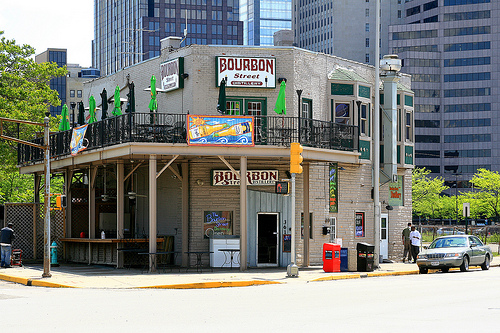 There is so much to do in Indianapolis especially when it comes to bars. Here are a few of the well-known bars in Indy to give an idea of what the bar scene is like in the vivacious city. The Bourbon Street Distillery is located downtown, they serve Cajun, Creole and Caribbean cuisine, full bar, wine and beer. The music style they play is acoustic, dance, rock and top 40, featuring dancing, disc jockey, jukebox and live performances. The dress code is casual attire so come as you are for the great food, drinks and music.
Nicky Blaine's is a great downtown Indy bar, they serve full bar, wine and beer, the bar style is martini, wine and cigar. They are trendy with live jazz music. The dress is business casual for that meeting place after work relaxation and unwinding.
If you enjoy hanging out at the neighborhood bars there are so many to choose from. Some of the local bars include:
New Fountain Lounge

Tiki Bob's Cantina

Cosmos

Legal Beagle

Hilltop North

Your Pub & Grub

Baxter's Pub

Vollrath Tavern

Scooter Jo's

Butler Inn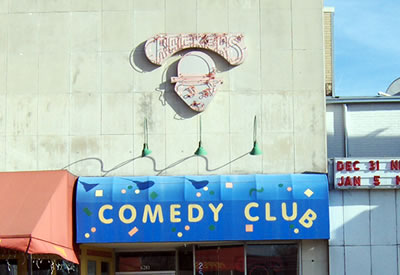 There are so many more to visit, Indy has approximately 240 local neighborhood bars. If you love to laugh a couple of local comedy bars include Crackers Broad Ripple and Crackers Downtown, they are sure to have you rolling on the floor laughing.
If you like to dance the night away Indy has its fair share of club bars like the Safari Lounge, 8 Seconds Saloon and Tremors Club, Landsharks, Peppers, Greg's, Ice Ultra Lounge and so many more. If an Irish Pub is what you seek Indy has many like Pat's Pub & Eatery, Golden Ace Inn, Kelly's Pub Too, Connor's Pub, The Shire and Billy O'Neal's Pub & Eatery just to name a few.
So no matter what type of bar you enjoy, you will find it all here in Indy. If you kick back at a brewery, cigar, comedy, DJ and dance bar or the good old neighborhood bar you are sure to be pleased with the wide variety of bars found in Indianapolis.