Indianapolis Children's Museum
The Indianapolis Children's Museum takes children and their parents on a journey through history and science as they explore tunnels, climb walls, build, and various other activities. Even if you don't have kids, this is the perfect opportunity to relive your childhood or at least take a break from adulthood. This museum is the largest children's museum in all of the United States. Founded in 1925, it is the fourth oldest building, yet the most modern in exploration. This is the most sought after museum for displays, shows, Indianapolis events, and age-specific activities for all family members.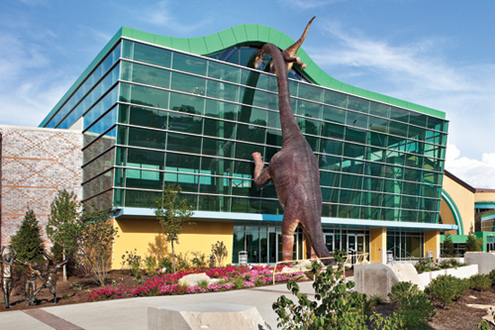 With five levels of spiraled ramp, the Children's Museum offers you something fun to do at every turn. As you move up the spiraled ramp that wraps around the four story glass sculpture called "Fireworks of Glass" by artist Dale Chiihuly, you will view each of its angles. Experience Passports to the World; an exhibit that takes you through various cultures and traditions of the world. Take a ride on the oldest carousel in the world known as the Carousel Wishes and Dreams. Dig up some dinosaur bones or discover the history of the Barbie. Girls or boys will love this museum as there is something for both.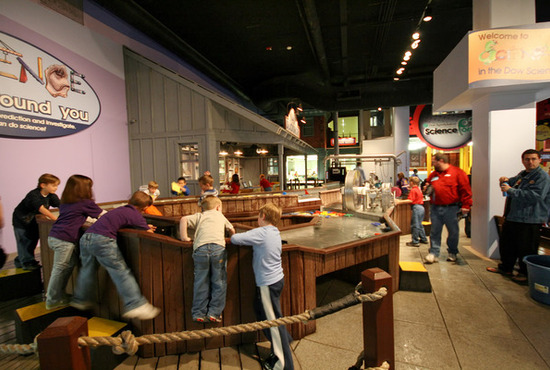 Even younger children will enjoy this museum with a playscape that allows young children the opportunity to sit down and take a break from all the looking and enjoy a little playing. Of course parents can play as well. Even the most modern artifacts are on display such as Bumblebee, the transformer, in the lobby of the museum. Walk through the history of Ann Frank and feel the pain of slavery. Discover health in a whole new way at the Health House. Learning has never been more fun than at the Children's Museum.
Through hands-on fun and amusement ride entertainment to history and modern artifacts like barbies and transformers, there isn't much that the Children's Museum doesn't have. Whether you have little children or older children, there is something fun for each one. The best thing is there is so much fun your kids won't even realize they are learning. Combining education with entertainment, the Children's Museum brings something for the whole family to do. Located at 3000 North Meridian Street, the Children's Museum is the key attraction in Indianapolis, Indiana and a must for anyone that visits this fun-filled city. Be sure to call ahead of time for special events, shows, and days and times of operation.