Indianapolis Nightlife
Are you looking for a little nightlife fun? Come live it up in downtown Indianapolis; from a karaoke bar to trendy upscale lounges, Indianapolis is the hopping place to be offering a variety of options for an exciting night out on the town. Whether you are looking for a quiet place to sit and have a few drinks, a family activity, or an outrageous party time, Indianapolis is filled with just what you need.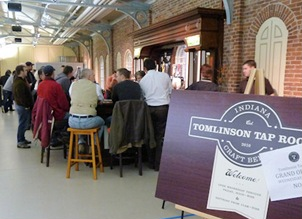 Those of you that are looking for a trendy lounge to sit back and relax at, you got it; just head out northeast of the Indianapolis circle to the diagonal Mass Ave. cultural district where you will find an authentic relaxing Indianapolis experience. There you will find live music at the Chatterbox Jazz Club where you can listen to the old school music. Or, head on down to the semi-speakeasy Ball & Biscuit a neighborhood bar and gathering place that has a vibe that is both vintage and modern. Reminisce with your significant other at the Tomlinson Tap Room which offers an intimate atmosphere and a comfortable chair. Vodka, Vodka, and more Vodka; with the theme Vodka and video, Tini is has a full bar with more than fifty different Vodka's including local and organic labels.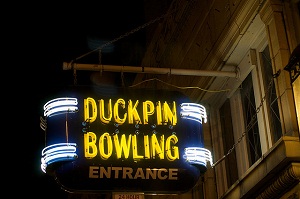 Family is important and to spend time with, but what is there to do once the sun goes down? Plenty! I mean really who wants to go to bed at 10, right? Experience screen after screen of mind-blowing video games and attractions including Indy 500 cars, a stimulated roller coaster, and Maxflight at the TILT. It is the ultimate family entertainment buzz! Not into video games? Visit the Duckpin bowling alley with smaller pins and a softer ball, or watch a high-definition movie at the IMAX theatre where you can watch 2D or 3D.
Thrill seekers, fun seekers, and party seekers now is the time to party till you drop! Dance on down to the Wholesale district which is smack-dab in the middle of Indy for live entertainment fun. Visit the Slippery Noodle Inn infamous for its blues club, live music, and friendly atmosphere; kick it with Harrison Ford, Dave Matthews, Robert DeNiro, and Spike Lee who have been known to come there. If that isn't wild enough for you, have a howlin' good time at the Howl at the Moon where you can have piano duels and listen to anything from fight songs hit pop songs. In Indianapolis, Indiana the nightlife is waiting for you!