Indianapolis Raceway Park
Do you hear the vrooming sound of racecars speeding around the track? Listen really closely and you can hear the call of Nascar! No matter where you are in Indiana, you can hear the subtle calling from the seats of the Indianapolis Raceway Park. At this point, you are probably thinking we are talking about the Motor Speedway, home of the Indianapolis 500, but don't get mixed up; we are talking about the Indianapolis Raceway Park tucked deep in Indianapolis. Recently renamed the O'Reilly Raceway Park, this gem of a racetrack gives you more Nascar action than any other track in Indianapolis!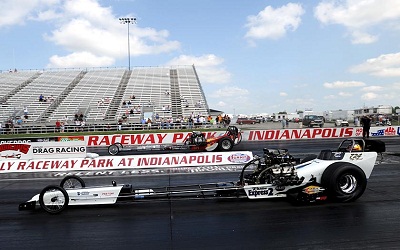 Indianapolis Raceway is that special rarity that you only come across every so often, and Indianapolis is proud to have it. It contains a drag strip, a five-eighth mile of paved oval track, and the complete road course. Yes, the Indianapolis Raceway Park is sure to get you in the mood for NASCAR Craftsman Truck Series racing (Power Stroke Diesel 200), NASCAR Busch Series racing (Kroger 200), some drag racing, and sprint car racing. With a year round variety of events and stacked fast action turns, you won't find a better place to enjoy the exhilaration of racing fun.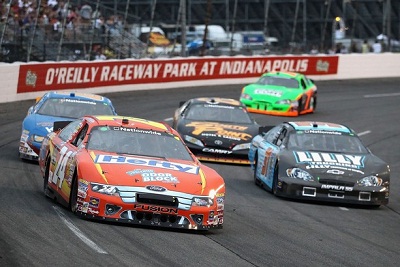 If you have to get the famous Indianapolis 500 race tickets, you are going to have to get the Indianapolis Raceway Park tickets especially the night before the Indy 500 just to get you warmed up for the big race! Another reason to get tickets is to have an excuse to get away for the long Labor Day weekend for the NHRA's Nationals, but no matter when you want to go out to the Indianapolis Raceway, you are sure to experience a fun-filled experience of exhilarating racing. Going to the Indianapolis Raceway is a sure way to get your heart pounding, mind racing, and fun times flowing.
With a seating chart that can comfortably hold thirty thousand people, you better get your tickets fast as seats start filling up fast. Spectator and televised events are run each and every year on all of the Indianapolis Raceway tracks especially the USAC which is the most famous race even at the Indianapolis Raceway Park. The track is in good standing with all of its neighbors and is never told to turn the noise down. I guess when it comes to racing, all the neighbors are there too and so should you. So, when you visit Indianapolis, Indiana, be sure to visit the Raceway Park for a zooming good time.