Indianapolis Weather
When it comes to a city like Indianapolis, it is like the majority of cities in the Midwest, it has four different seasons. Summers are hot and humid, while winter is cold and damp. Depending on the time of year, usually will determine what type of clothing and outerwear attire that you will need, plus what activities you will be able to participate in especially outdoors.
When winter weather strikes in Indianapolis, the temperatures on average get as low as 18.5°F with highs in January of 36 °F and about 2 ½ inches of precipitation. In weather like this, it's time to pull out the coats, the boots, and the hat and gloves for the harsh winters Indy can offer. Summer is an entirely different story in Central Indiana. Temperatures only go up to about a cool brisk on average of 85.6°F with a high precipitation of 4 ½ inches but high temperatures regularly approaching 90 °F, with some days exceeding 95 °F. Rain is heavy this time of year, so put away your coats, but keep your jackets near and in mind.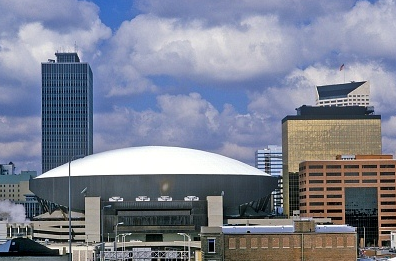 Although temperatures are typically nice reaching around 65 °F in spring and autumn, spring is much less predictable. Temperatures in midday can have drops that exceed 30 °F that are regular incidences during March and April. It can be warm up to 85 °F one day and snowing the next. In the spring and summer Indy get the most rain, with over four inches per month average rainfall. There are lots of thunderstorms and there is no specific dry season. The city's average annual precipitation is 41 inches.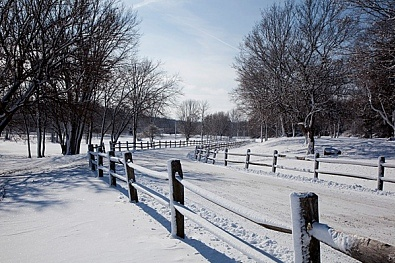 Some of Indy's averages and highs and lows are incredible but still the norm for the Midwestern United States. The median temperature in for January is 26.5 °F while in July is 75.4 °F. The record high is 106°F, on July 25, 1954; while the record low is −27 °F, on January 19, 1994. The typical snowfall that falls each year is 27 inches.
Some things to do in the summer in Indy include going to some of the beautiful state parks that are located there. The Canal and White River State Pare is the nation's one and only inner-city state park. It offers a broad selection of fun attractions including the Hilbert Conservatory, the White River Gardens, the Indianapolis Zoo, and the Indianapolis Canal walk.
In the winter there are many different museums to visit like the Indianapolis Museum of Art or the Children's Museum. So weather in Indianapolis may vary greatly with the season but there is always something fun to do.